Setting Up A Comfortable Bed with a Set of Silk Bedding
Some people think that silk bedding is just for wealthy people, but these days, silk bedding is affordable for everyone. Silk bedding is the best quality bedding that you can buy. The softest and lightest fibers are used to make silk bedding. The silk bedding that you buy should be soft and lightweight. The silk bedding should make you feel relaxed.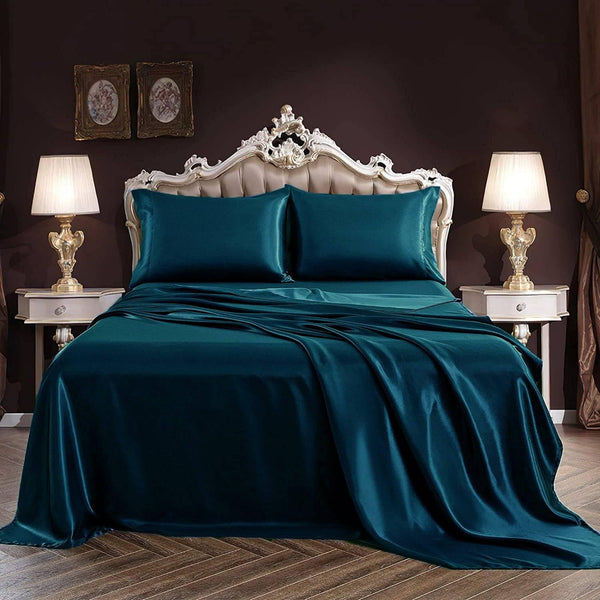 Here Are Silk Beddings That You Need:
All the top luxury hotel chains in the world offer bedding made of silk. It's luxurious and indulgent and as cozy as it gets. It's no wonder that homeowners want to invite a little luxury into their bedrooms. Silk bedding allows you to enjoy the same hotel-quality bedding in your home. You don't have to settle for the inferior cotton and polyester bedding that most people buy. When you shop from an online bedding retailer, you'll find that silk bedding is available in a wide range of styles, colors, and shapes.
Everyone has heard of silk pillowcases, but have you tried silk fitted sheets? They are softer and more comfortable than the options offered by a major retailer. If you suffer from back pain, hot flashes, or hot flashes, a silk sheet will help reduce night sweats. They also wick away moisture, allowing your skin to breathe while you sleep.
When you buy a flat sheet, you want to find one that is soft, comfortable, and above all else, durable. Flat sheets are your first line of defense in protecting your bedding, so you'll want to make sure you're choosing a high-quality flat sheet that is able to stand up to the rigors of daily use. The Silk Flat Sheet, made from 100% extra-long-staple silk, is available in different colors, so you can choose one that matches your bedroom.
Silk pillowcases can help your skin look more radiant, feel smoother, and help reduce the appearance of wrinkles, especially around the neck. Silk pillowcases are also hypoallergenic, so you won't need to use lotions, creams, or oils. Silk pillowcases are soft, breathable, and naturally wrinkle-resistant, so they won't cause your skin and hair to overproduce oils that can lead to acne. And all that silk makes for great, smooth hair, too! Silk pillowcases can help with frizz, split ends, and breakage.
Cover your bed with a plush and luxurious duvet cover and snooze in comfort. Whether you're looking for something soft and cozy to snuggle with or a duvet cover that keeps out any light while you sleep, there's a duvet cover perfect for any part of your bed. A silk duvet cover can add a luxurious touch of elegance and charm to your bed. When shopping for silk bedding, look for bedding that is 100% mulberry silk; this means your bedding is 100% natural silk.
Conclusion
In summary, silk bedding is a material made from silk fiber traditionally used to cover the upper part of a bed. Silk bedding is very soft, smooth and luxurious and is suitable bedding for all people. In modern times, silk bedding has gained widespread popularity due to its numerous health benefits.